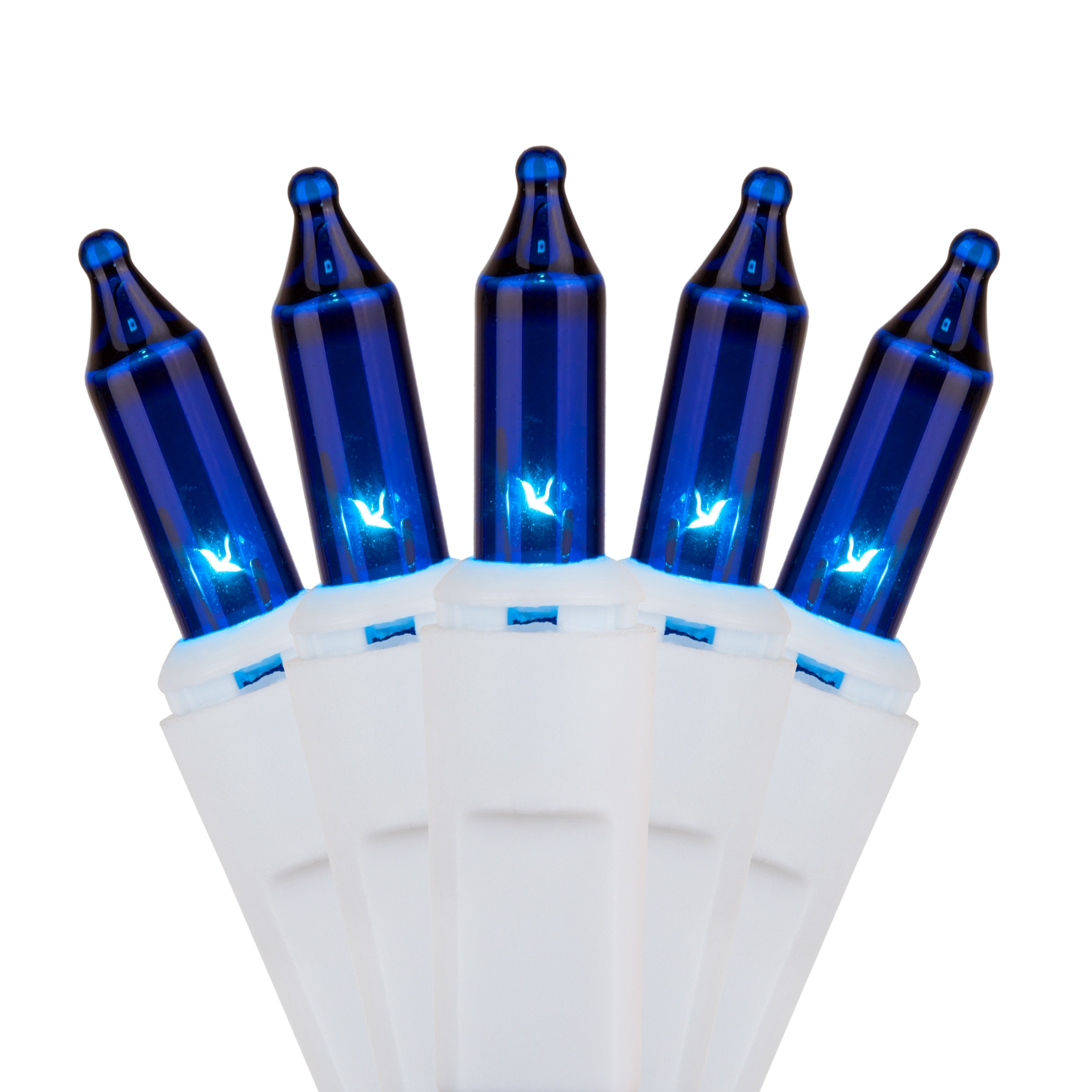 100 Blue Christmas Tree Mini Lights, 2.5" Spacing, White Wire
Item: U17523
Blue mini Christmas lights
100 count incandescent bulbs
2.5" spacing on white wire
21.1' long
End-to-end connection with male and female plugs
Connect up to 05 strings
One light goes out the rest stay lit
UL Listed, Indoor / Outdoor
| | |
| --- | --- |
| Light Count: 100 | Wire Color: White |
| Light Color: Blue | Bulb Spacing: 2.5 in |
| String Length: 21.1 ft | Lead Length: 3 in |
| Max Sets Connected: 05 | Tail Length: 3 in |
| Bulb Size: Mini | Wire Gauge: 22 |
| Male Plug Type: Fused/Stackable | Light Display: Steady |
| Female Plug Type: End-to-End | Grade: Standard |
| Average Hours: 3,000 | Twist Proof Bulbs: No |
| Bulb Technology: One goes out the rest stay lit | Lamp Lock Bulbs: No |
| Bulb Type: Incandescent | Removable Bulbs: Yes |
| Voltage: 120 | Bulb Voltage: 2.5 |
| Watts Per Bulb: 0.408 | Rating: UL Listed |
| Usage: Indoor / Outdoor | Watts: 40.8 |
| Amps: .37 | Light Color: Blue |
| Bulb Size: Mini | |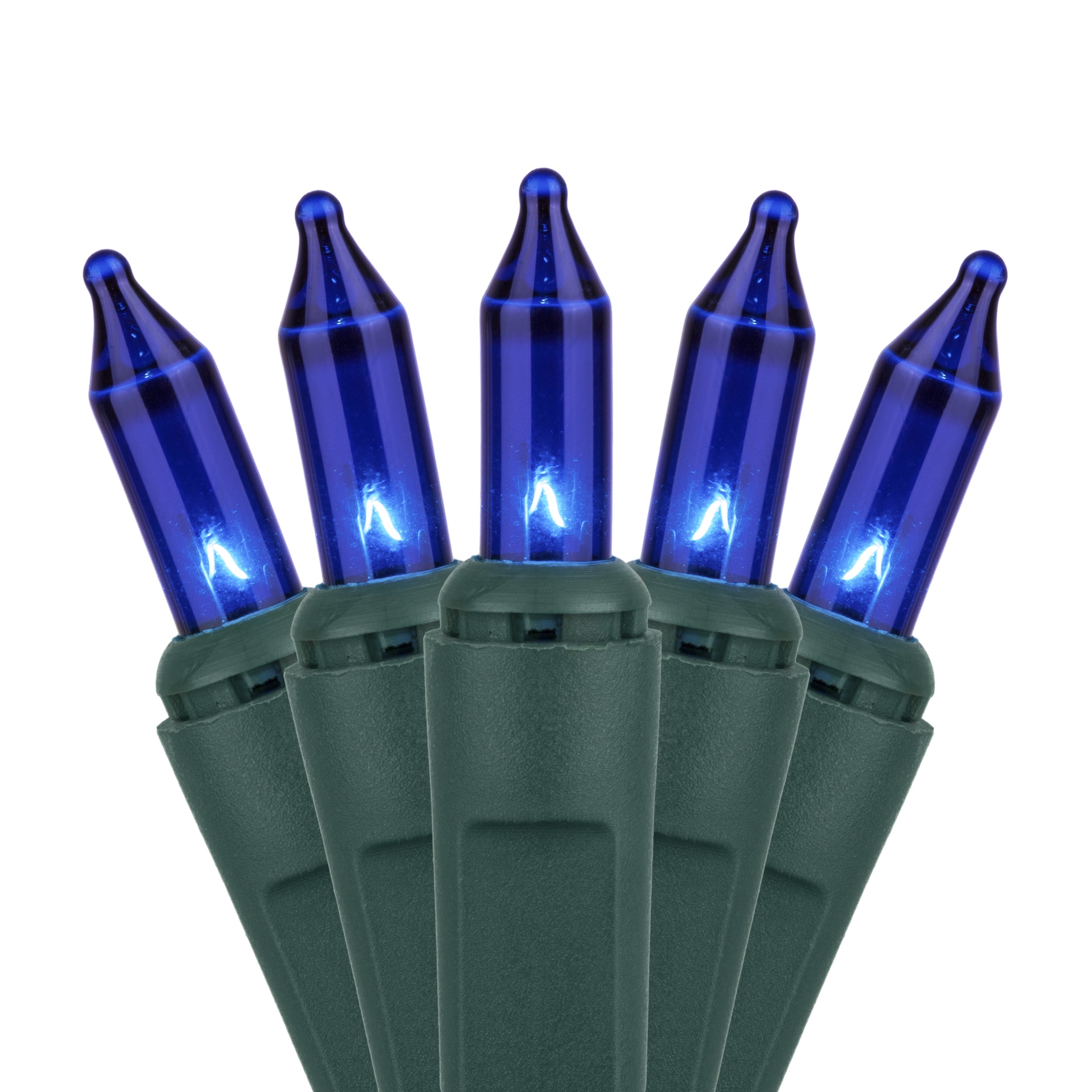 100 Blue Christmas Tree Mini Lights, 2.5" Spacing, Green Wire
$10.99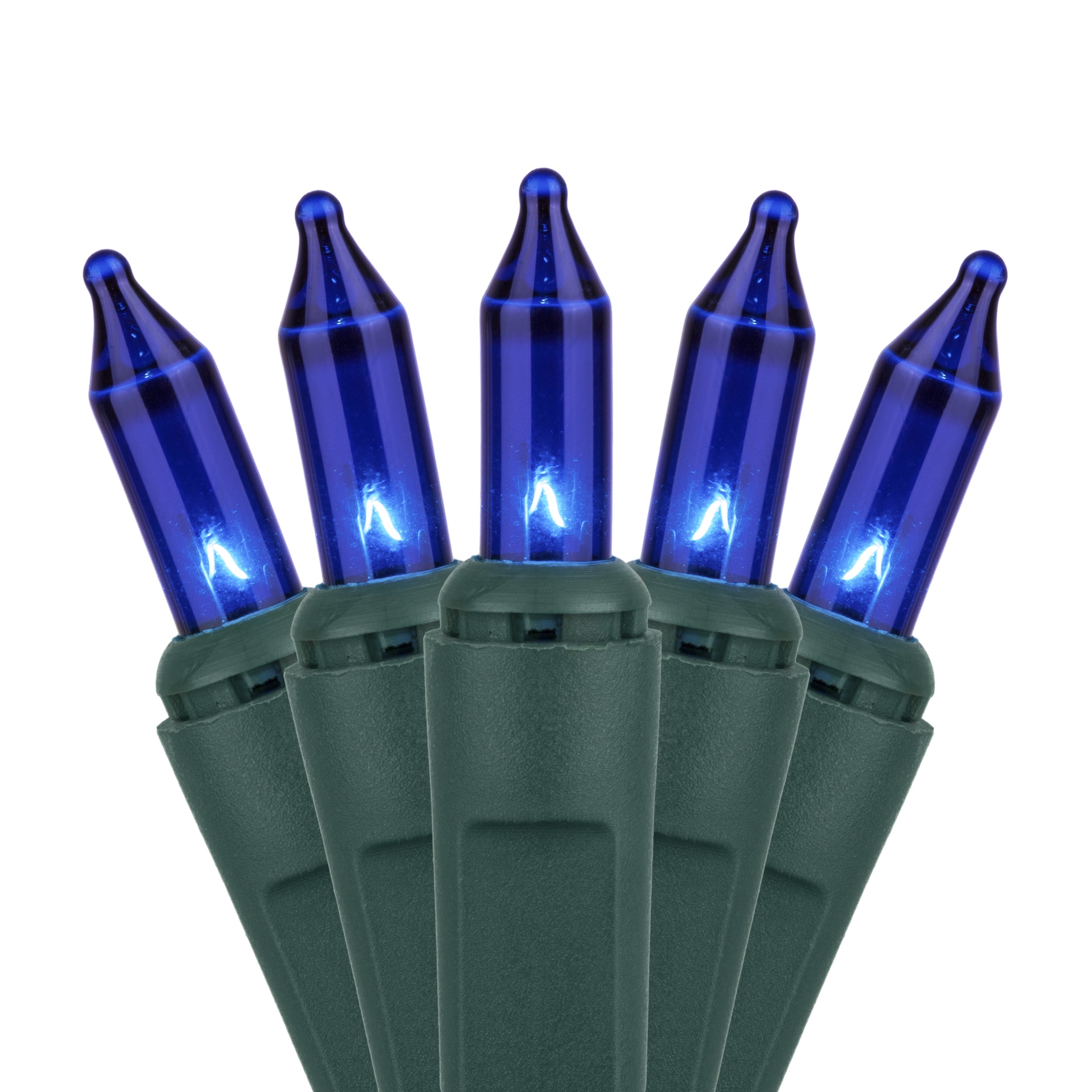 100 Blue Christmas Tree Mini Lights, 6" Spacing, Green Wire
Sale: $12.59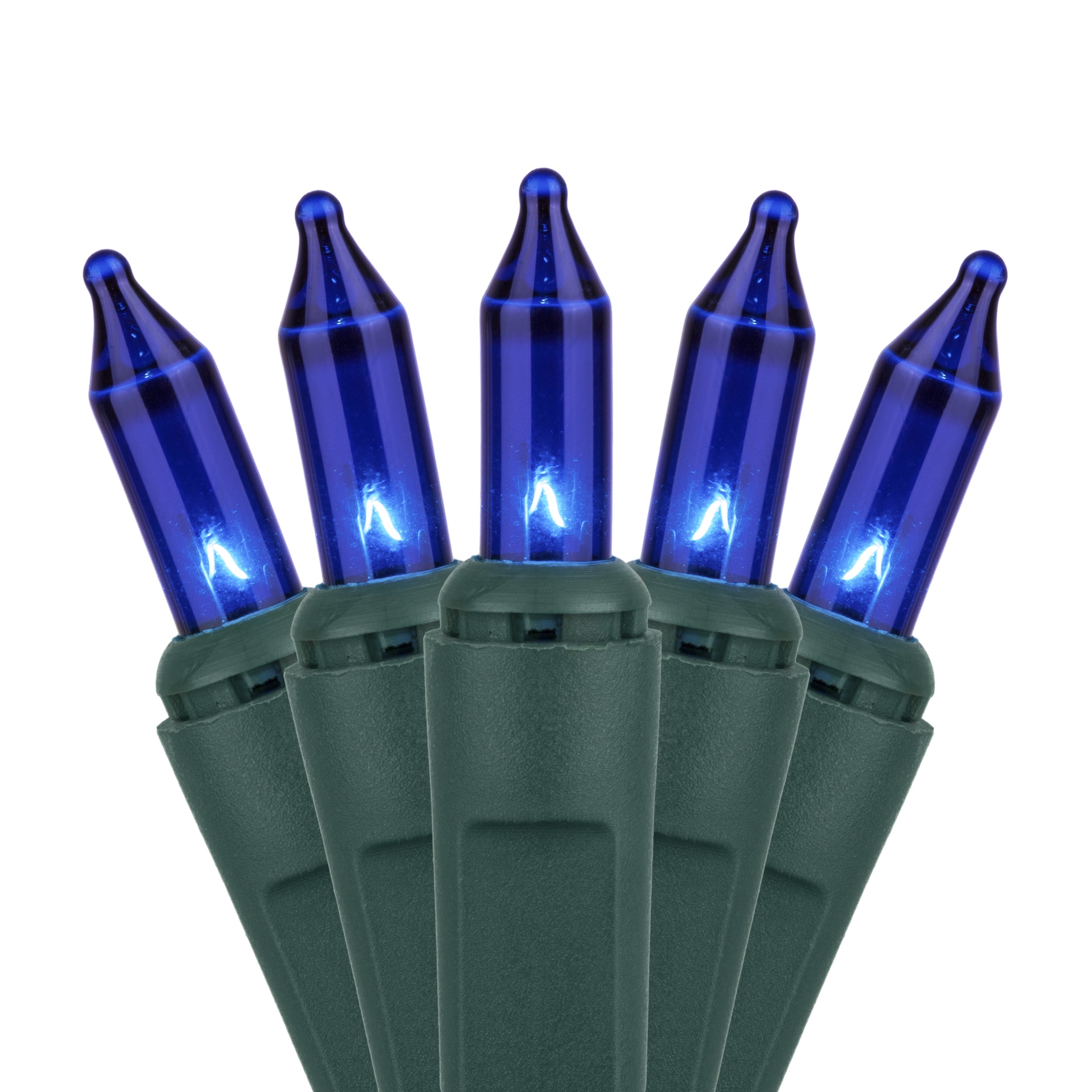 50 Blue Christmas Tree Mini Lights, 6" Spacing, Green Wire
Sale: $6.29
Reviewed by Georgia L.
on Thursday, February 23, 2012
Blue Christmas Lights
Stars
These were just what my daughter was looking for to use in her wedding
Reviewed by Carol H.
on Wednesday, February 22, 2012
Very Satisfied
Stars
smooth quick transaction, order exactly as expected
Reviewed by Linda B.
on Thursday, December 20, 2012
Blue Mini Lights
Stars
It was really hard to find blue lights with a white cord for my white Christmas tree. I was so glad to find them here! They look awesome, good quality, and I will be ordering more!
Reviewed by Sylvia D.
on Friday, December 07, 2012
Blue lights
Stars
Thank you so much... I got them so fast ..we were surprised being that it is the Christmas rush They worked out perfect they were for a wedding. We go thru lots of lights. Thanks again
Reviewed by Carolyn D.
on Tuesday, December 04, 2012
100 mini lights blue
Stars
Very good product, I like my blue mini lights, I'm satisfied.
Reviewed by JoAnna L.
on Saturday, November 24, 2012
Color of blue
Stars
The lights were fine but I was hoping they were in the cobalt blue family. They were more turquoise blue family. A little disappointed, but all in all, they will look fine on my white tree.
Reviewed by Deborah L.
on Friday, January 11, 2013
Blue Mini Lights
Stars
Great lights!
Products Related To Standard Blue Mini Lights
Email A Friend
Write A Review