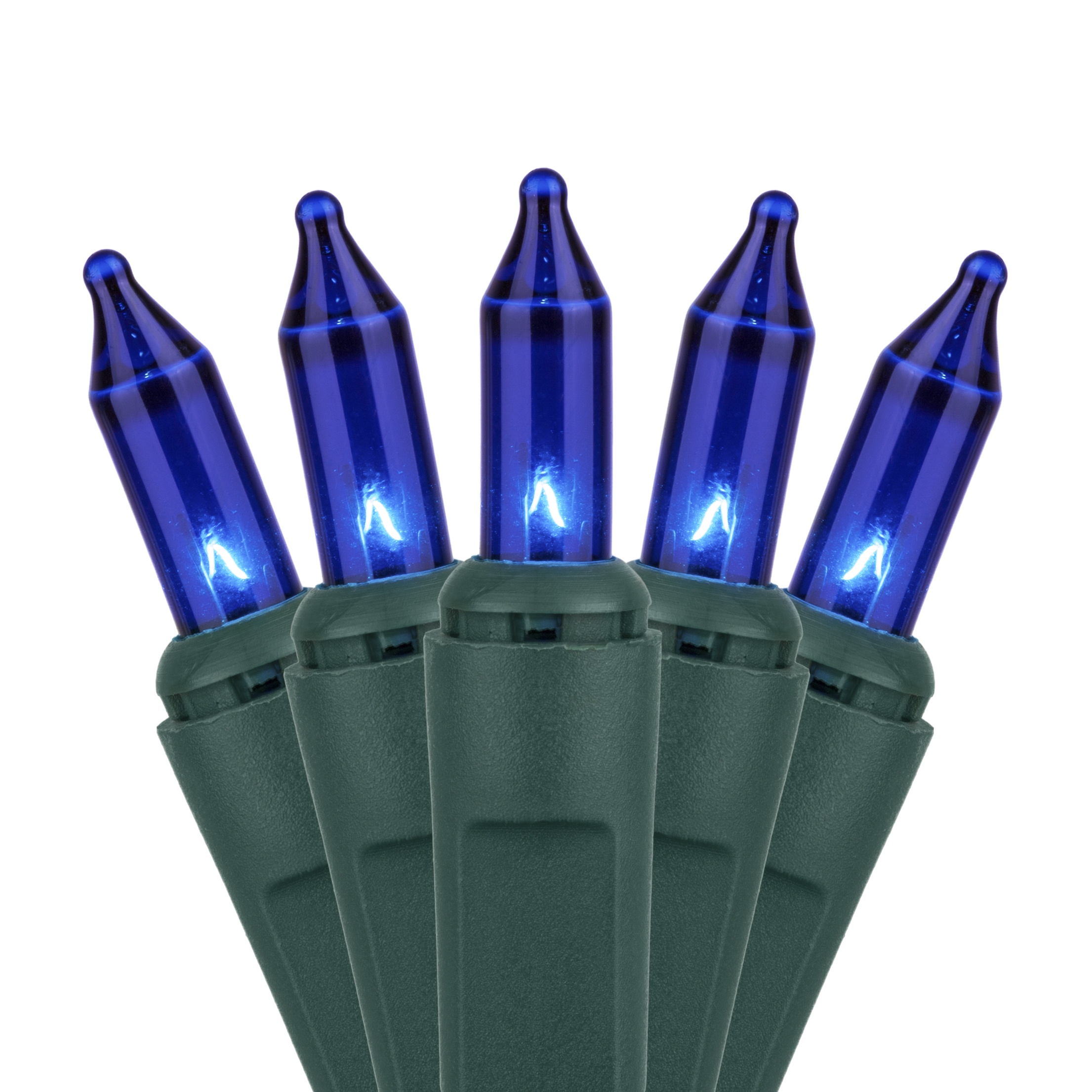 100 Blue Christmas Tree Mini Lights, 6" Spacing, Green Wire
Item: U15202
Blue mini Christmas lights
100 count incandescent bulbs
6" spacing on green wire
50.5' long
End-to-end connection with male and female plugs
Connect up to 05 strings
One light goes out the rest stay lit
UL Listed, Indoor / Outdoor
| | |
| --- | --- |
| Light Count: 100 | Wire Color: Green |
| Light Color: Blue | Bulb Spacing: 6 in |
| String Length: 50.5 ft | Lead Length: 6 in |
| Max Sets Connected: 05 | Tail Length: 6 in |
| Bulb Size: Mini | Wire Gauge: 22 |
| Male Plug Type: Fused/Stackable | Light Display: Steady |
| Female Plug Type: End-to-End | Grade: Standard |
| Average Hours: 3,000 | Twist Proof Bulbs: No |
| Bulb Technology: One goes out the rest stay lit | Lamp Lock Bulbs: No |
| Bulb Type: Incandescent | Removable Bulbs: Yes |
| Voltage: 120 | Bulb Voltage: 2.5 |
| Watts Per Bulb: 0.408 | Rating: UL Listed |
| Usage: Indoor / Outdoor | Watts: 40.8 |
| Amps: .37 | Light Color: Blue |
| Bulb Size: Mini | |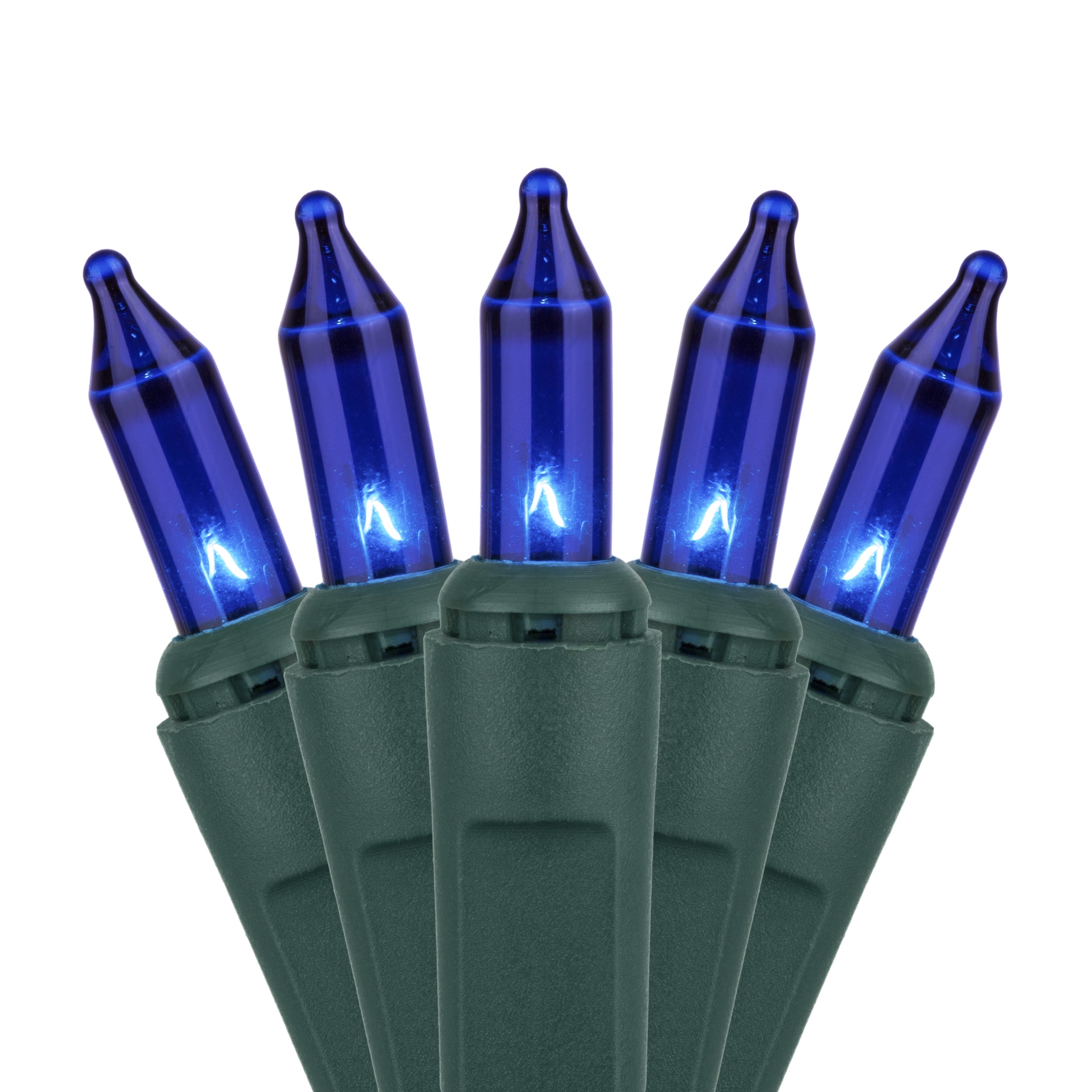 100 Blue Christmas Tree Mini Lights, 2.5" Spacing, Green Wire
$10.99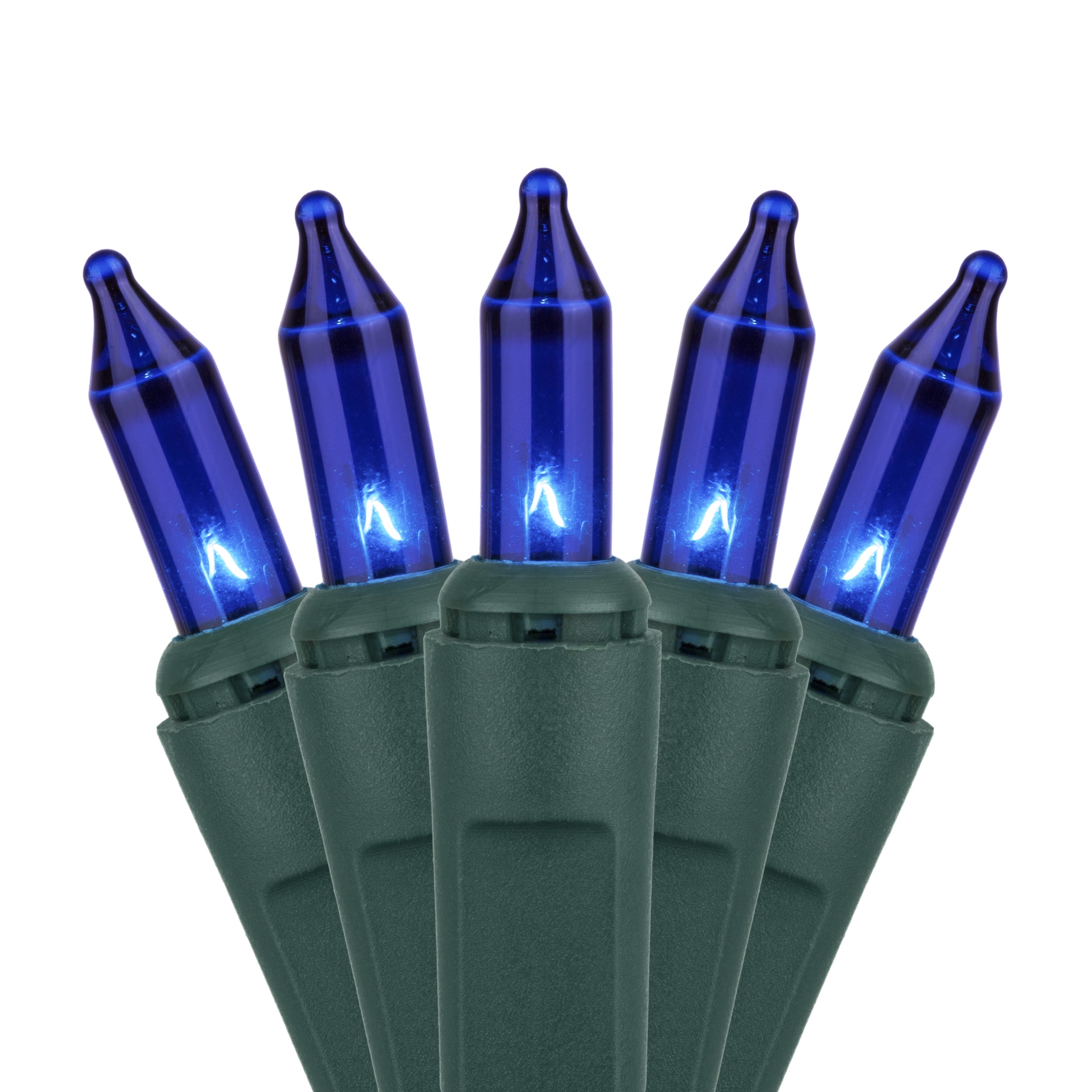 50 Blue Christmas Tree Mini Lights, 6" Spacing, Green Wire
Sale: $6.29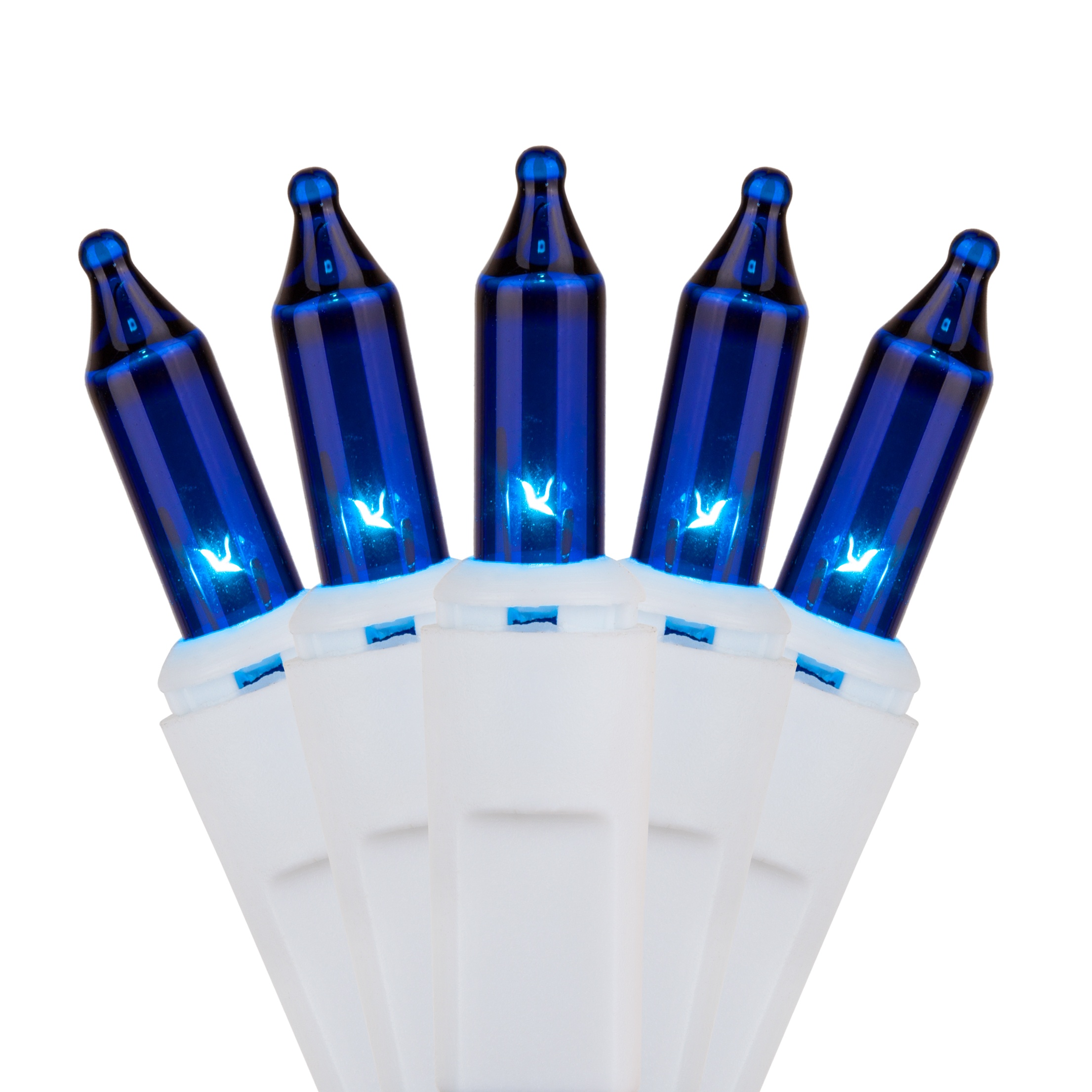 100 Blue Christmas Tree Mini Lights, 2.5" Spacing, White Wire
$10.99
Reviewed by Barry G.
on Wednesday, January 18, 2012
Mini Blue Lights
Stars
It was exactly what we expected and wanted.
Reviewed by Stephen D.
on Saturday, December 15, 2012
Blue Mini Lights - 6" Spacing
Stars
Christmas Lights Etc shipped the order, accurately and on time. As to the lights themselves, they seem fine. I noticed the blue lights do not stand out as much as you may expect - i used them in a combination with green lights and the green are more noticable than the blue, even though i have 2 blue light for every 1 green light. These lights are more expensive than other options. I'm not sure why that is - they don't appear to be higher quality (although they may be - I'm no expert). I paid the extra price because I couldn't find blue lights in local stores and Christmas Lights Etc, offered them in 2-inch and 6-inch spacing.. the 6 inch was perfect for my arrangement, and i did appreciate the choice.
Reviewed by Mydra M.
on Wednesday, April 25, 2012
Blue mini lights: Good Product
Stars
Overall the lights are great. I put them with the Standard yellow color and they were not as bright but they looked great
Products Related To Standard Blue Mini Lights
Email A Friend
Write A Review