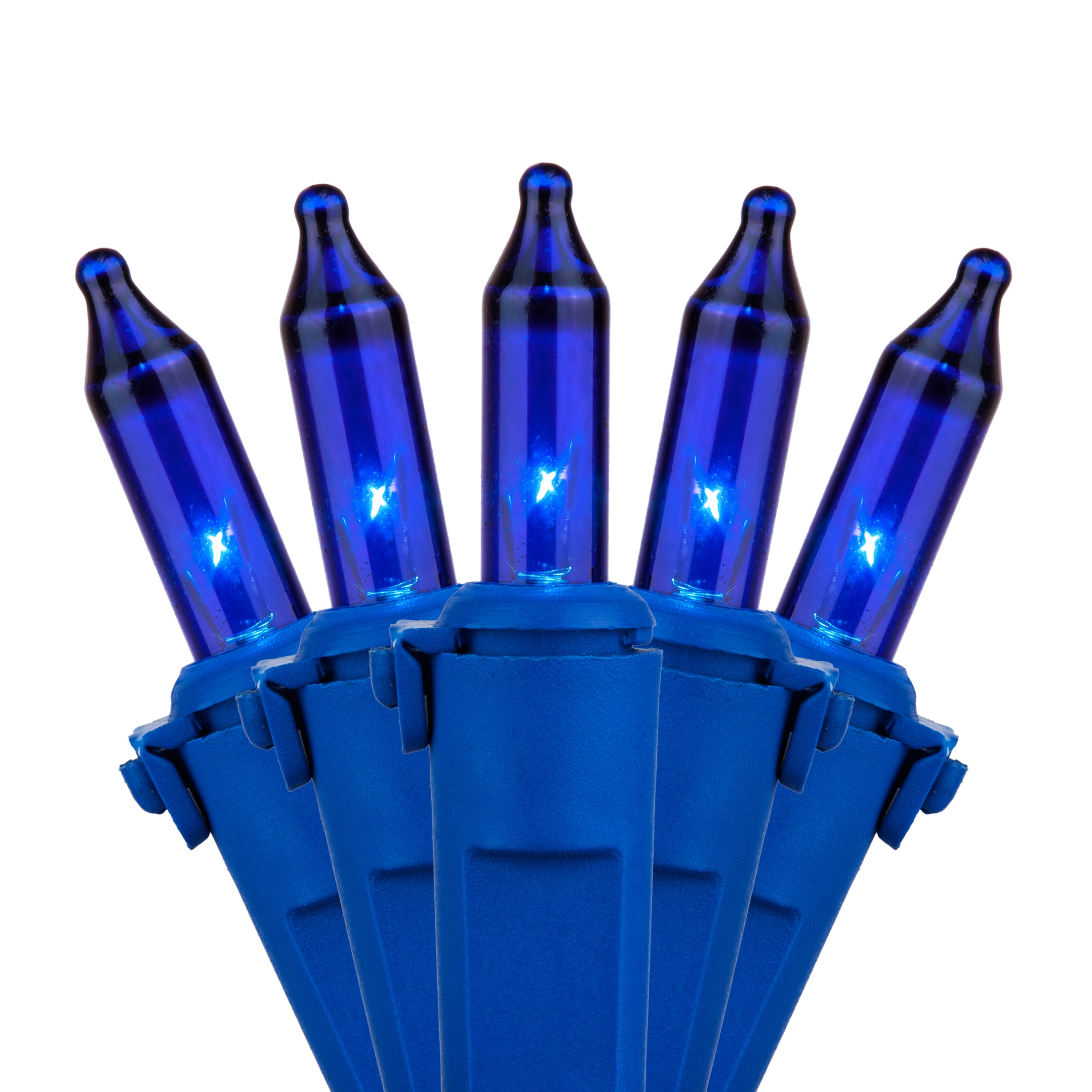 50 Sky Blue Mini Christmas Lights, 6" Spacing, Premium, Sky Blue Wire
Item: U18760
Blue Christmas mini lights
50 count incandescent bulbs
6" spacing on sky blue wire
25.5' long
Lamp locks keep bulbs securely seated in their sockets for increased connectivity
End-to-end connection with male and female plugs
Connect up to 09 strings
One light goes out the rest stay lit
UL Listed, Indoor / Outdoor
| | |
| --- | --- |
| Light Count: 50 | Wire Color: Sky Blue |
| Light Color: Sky Blue | Bulb Spacing: 6 in |
| String Length: 25.5 ft | Lead Length: 6 in |
| Max Sets Connected: 09 | Tail Length: 6 in |
| Bulb Size: Mini | Wire Gauge: 22 |
| Male Plug Type: Fused/Stackable | Light Display: Steady |
| Female Plug Type: End-to-End | Grade: Premium |
| Average Hours: 3,000 | Twist Proof Bulbs: Yes |
| Bulb Technology: One goes out the rest stay lit | Lamp Lock Bulbs: Yes |
| Bulb Type: Incandescent | Removable Bulbs: Yes |
| Voltage: 120 | Bulb Voltage: 2.5 |
| Watts Per Bulb: 0.425 | Rating: UL Listed |
| Usage: Indoor / Outdoor | Watts: 21.25 |
| Amps: .19 | Light Color: Blue |
| Bulb Size: Mini | |
Reviewed by Lynne A.
on Wednesday, December 12, 2012
Blue Light Review
Stars
I desperately needed blue lights, but the wires had to be blue too. This was the only place I could find them with the blue wiring too. Thanks so much, you saved me from a Christmas catastrophe.
Reviewed by Donald B.
on Monday, November 12, 2012
love them
Stars
The blue lights were exactly what i was looking for. I would recommend them to people I know.
Products Related To Premium Blue Mini Lights
Email A Friend
Write A Review