7.5" All-in-One Light Stake, 100 Pack
Item: U50007
This item (U50007) is not currently available for purchase.
Enter your email address above to be notified when this product is available for purchase.
7.5" All-in-one light stakes
Holds C7, C9 and mini lights.
Simply slide the light bulb base into the curved latches at the top of the stake.
Christmas light accessory that is used to trim driveways, pathways and edges of the yard along sidewalk with lights
Gives the Christmas light display a complete look by having lights on the house as well as low to the ground
7.5" height of stake makes sure lights will show even if there is a moderate amount of snow fallen on the ground.
100 per pack
| | |
| --- | --- |
| Holds Bulb Sizes: C7, C9, Mini | Application: Along Driveway, Walkway |
| Usage: Outdoor | Qty per Pack: 100 |
Reviewed by Roy H.
on Sunday, January 19, 2014
7.5" All-In-One Light Stakes
Stars
These are easy to use, durable and easily picked up and stored. I highly recommend them.
Reviewed by Jeff C.
on Sunday, January 19, 2014
7.5" Light Stakes
Stars
The only way to hold C9 LED Christmas lights. These light stakes are the only stakes I have found to hold big C9 LED Christmas lights. They work easily by bending over the holder part of the stake, and the bulb easily clips into the holder. The only problem is since there is no real hinge, the hinge part of the stake can easily break. I broke about 5 total in decorating and then un-decorating. Buy more stakes than you think you'll need because you will need them in case they break.
Reviewed by ROSEMARY Y.
on Friday, January 17, 2014
7.5" Light Stakes
Stars
The 7.5" stake light holders worked well for our Christmas lights. We put them in my flower bed.
Reviewed by Kenneth B.
on Saturday, December 15, 2012
7.5" All-in-One Light Stake
Stars
Been looking for these stakes at the stores for a couple of years and they are always sold out. I ordered online and had them in a couple of days. Put up the lights this morning. The were easy to install and everything looks great. Merry Christmas!
Products Related To C7 and C9 Stakes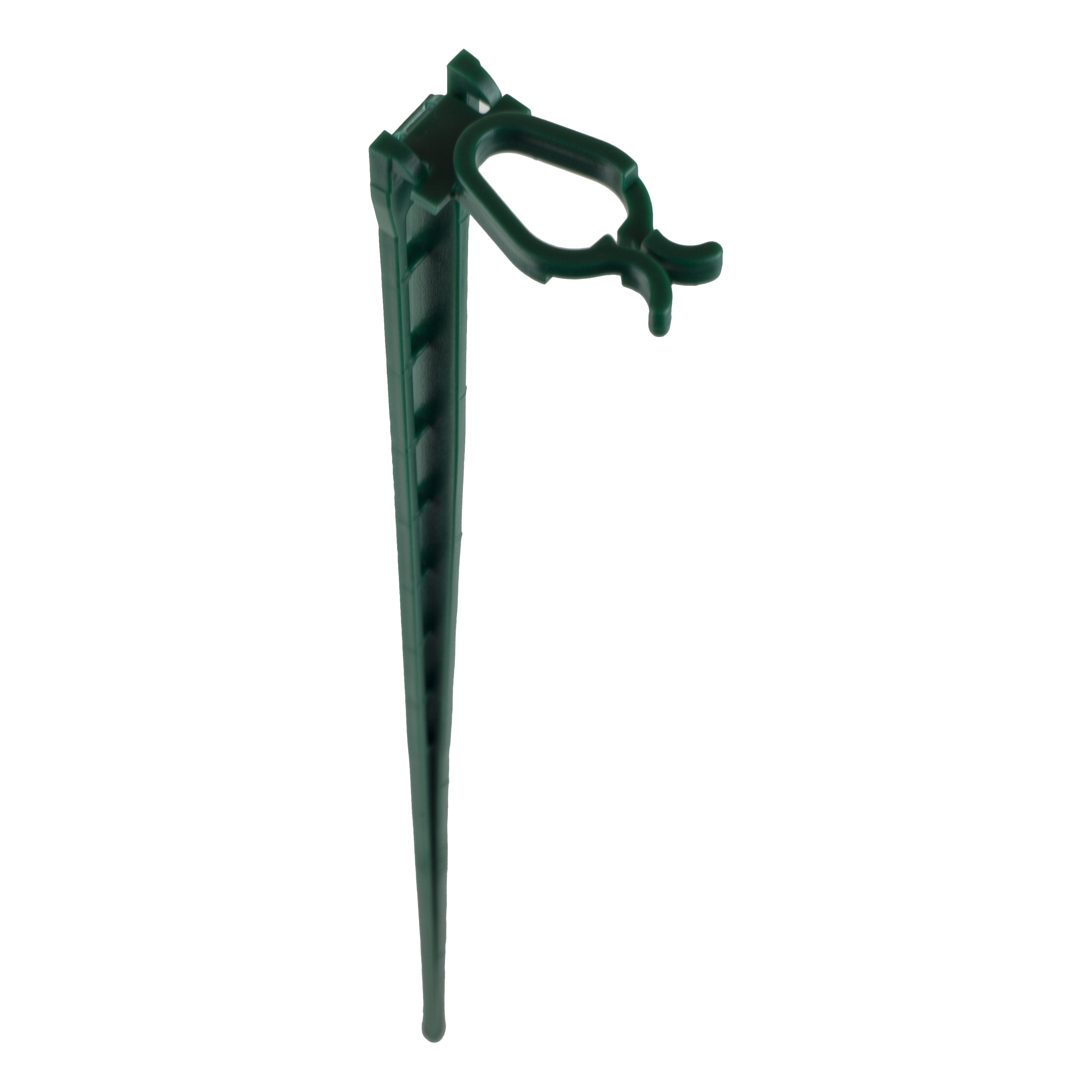 15" All-in-One Light Stake, 100 Pack
Sale: $27.99
Clear Vinyl Siding Hanger 100-pack
$104.99
Queen Brick Clip, 2 Pack
$8.99
Email A Friend
Write A Review