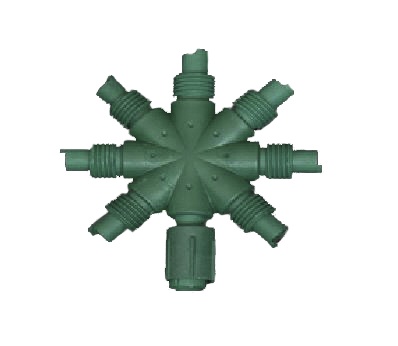 Commercial 8-way Power Tap
Item: V19151
This item (V19151) is not currently available for purchase.
Enter your email address above to be notified when this product is available for purchase.
This 8-way power tap is designed to be used with commercial LED strings. Create stunning Christmas light displays by connecting multiple commercial LED lights together using a single power source.Designed with co-axial watertight connectors for a secure fit that can withstand the elements.
This product has not yet been reviewed.
Products Related To Commercial LED Accessories
Email A Friend
Write A Review