Head and Guest Table lighting
The head table at the reception seats the bride and groom, and typically the entire bridal party. Ensure that this focal point of the reception is aglow with lights.
Drape icicle lights along the head table, covering with sheer fabric such as a tulle overlay to soften the glow
Use flameless candles to add ambience to the table settings
Battery operated lights are perfect for table centerpieces and around the cake table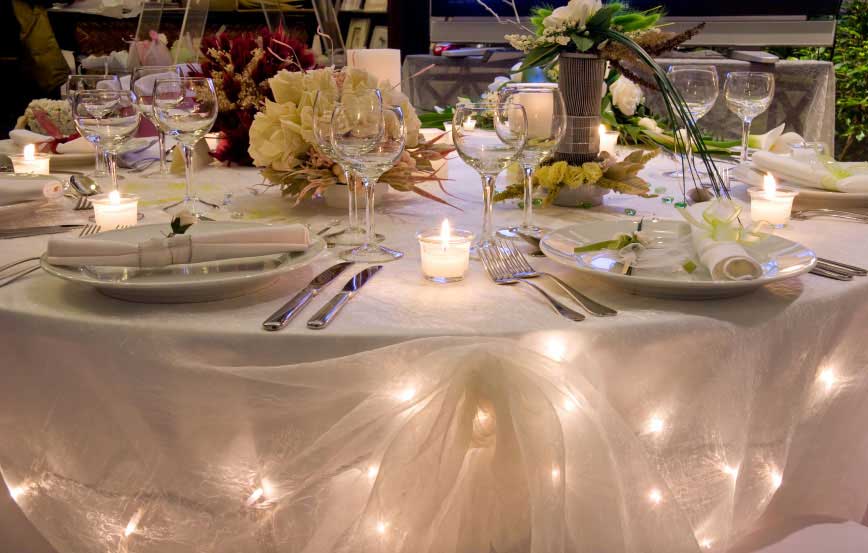 Wedding Ceiling Lighting
Wedding ceilings and walls make ideal surfaces for hanging lights.
Hang Icicle Lights from the ceiling, taking advantage of the staggering drops to create a feel of stars in the sky
Net lights evenly cover walls, creating photographic backdrops
Drape mini lights in sheer fabric curtains and hang from ceiling fixtures for soft luminescence
Stun guests with a curtain of lights hanging from the ceiling like streamers, with a central starting point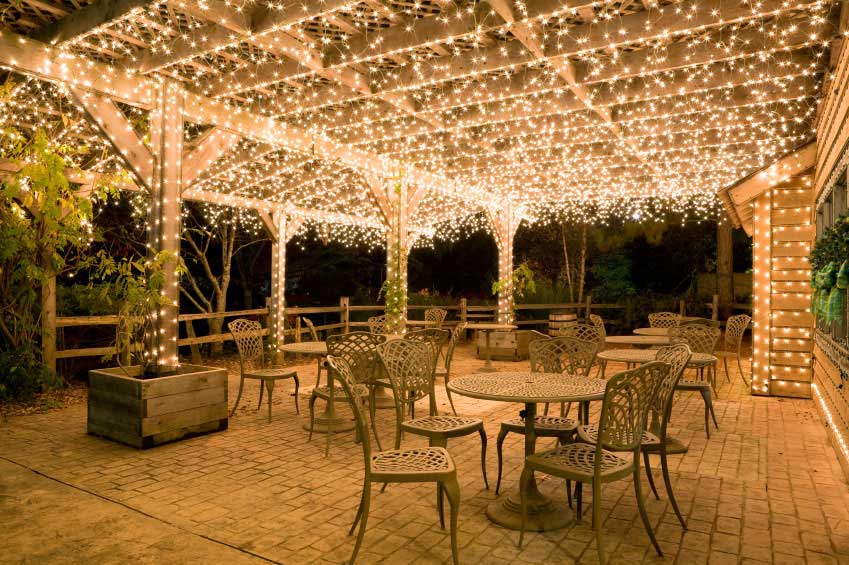 Wedding Tent Lighting
Wedding tents feel more open when illuminated with bright white lights. Hang white wire mini lights along the walls and over the top of the tent, either on the inside or outside surfaces. You can also create a tent using patio lights for a more open air feel while still framing your space. The result is a cozy gathering space that feels open and welcoming!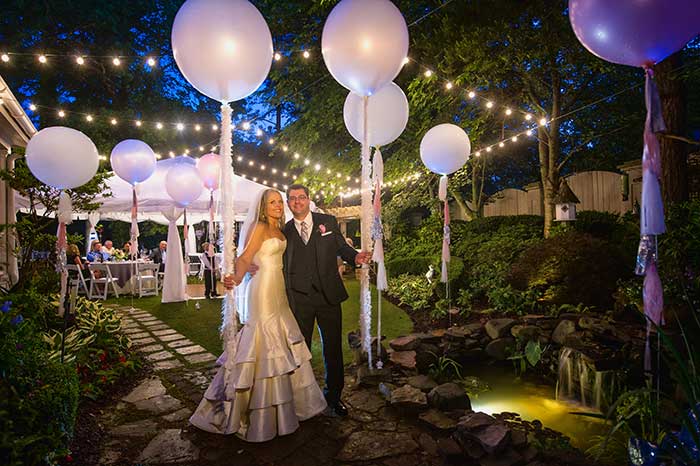 Wedding Arbor Lighting
Wedding arbors are a popular backdrop during the vow exchange in outdoor weddings. Take advantage of the potential surfaces offered by arbors, including the lattice walls and pergola ceiling.
Wrap mini lights up the height of the arbors and weave throughout the trellises to create a scenic backdrop for vows
Use prelit garland to adorn the top of the arbor, or wrap natural greenery with lights
Flameless candles make a great alternative to the unity candle, promising to stay lit through the entire ceremony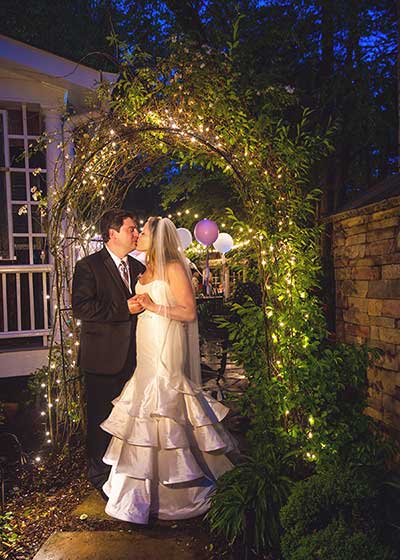 Flower Lights
Flower lights, lighted branches, and additional unique ideas bring serenity to outdoor weddings. Flowers grace the brides bouquet, head table vases, flower girl hair bands - dont pass on adding lighted flowers to bushes and tables as well.
Flower lights can be nestled in shrubs to bring floral accents to any venue
Create buds in trees by wrapping trees in brown or green wire mini lights, and hanging lights from tree branches
Create a firefly look by hanging mason jars filled with mini or fairy lights, with flowers wrapped around wiring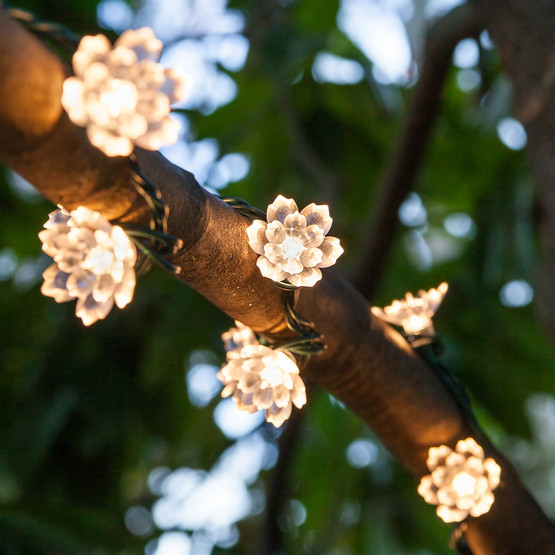 Party and Patio Lights
Hang clear or white party bulbs from patio light stringers for evening events, and to accent lanterns and spheres. Party bulbs make ideal summer wedding lights.
Popular ideas include combining patio light bulbs with lanterns or stars. Patio lights can be used to create a ceiling of lights, or in zig zags for a festive design.