Light Up Your 4th!
FREE SHIPPING ($100+)
USE CODE: PARTY100
How to Hang Patio Lights
---
Related Resource Pages...
Outdoor and Patio Lighting Ideas
Illuminate outdoor living spaces and create a festive ambiance on summer nights, for outdoor weddings, and for intimate cafes and large outdoor patio dining rooms by hanging patio lights above.
---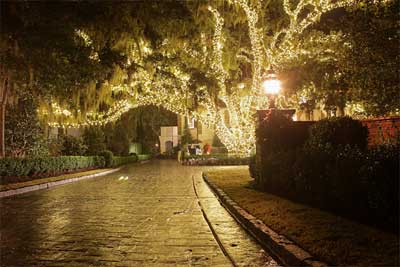 Wrapping Trees with Lights
Learn to wrap everything from trunks and branches to bushes and evergreen trees for the ultimate light in your yard.
---
Know Your Christmas Lights Wattage
Learn more about wattage and amperage on Christmas lights, including how many lights you can run on a single outlet and how many strings can be connected together.
---
Backyard Color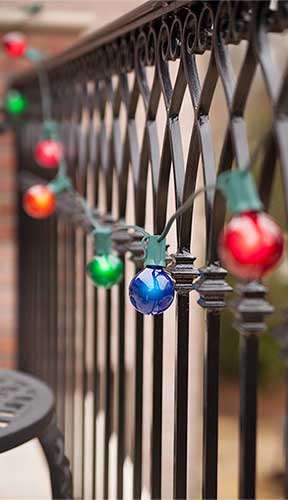 Colorful Globe Lights
Colorful globe lights can be the life of the party, and add festive touches to the yard. Whether you are stringing party lights by the pool or in a gazebo, these colorful balls of light are hip and fun.
---