Light Up Your 4th!
FREE SHIPPING ($100+)
USE CODE: PARTY100
UL Standards for Christmas Light Strings
With the bright holidays coming, soon it will be time to decorate with festive strings of light. Before the decorating begins, it is important to know how many Christmas light strings can be connected together safely. Being familiar with current standards and options in lighting helps to determine the maximum number of strings that can be connected together.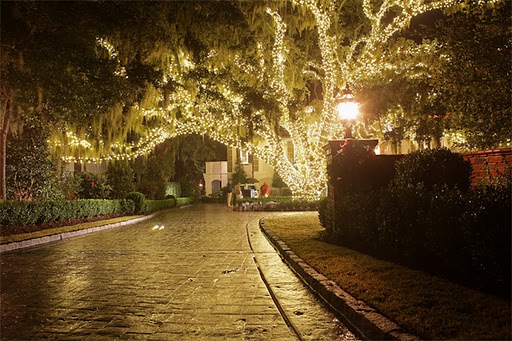 Understanding current standards helps to determine how many Christmas light strings can be linked together. UL, Underwriters Laboratories Inc., is the most relied upon source globally for determining safety standards of products. Any product purchased by Christmas Lights, Etc has been manufactured under UL standards. In the past, the standard was that only three strings could be linked together. In February 2008, the section UL 588, which specifically deals with seasonal and holiday decorative products, was revised. It now took into consideration new types of lights that use lower wattages. The standard states if using a 22 gauge wire, the number of strands linked together can vary as long as the wattage does not exceed 210. If using a 20 gauge wire, strings can be added on up until the wattage reaches 420. As long as the wattage is considered, many strings can be linked together while maintaining safety.
Connect More with LED Lights
LED lights are highly recommended because they use lower wattages, allowing more strings to be connected safely. LEDs use 1 to 3 kilowatt hours of energy, whereas incandescents use 12 105 kWh. If an LED string has 2.4 watts, as many as 87 strings can be linked together. While incandescent bulbs work by filaments in each bulb causing the bulb to get hot, LEDs use a path of electrons and stay cool to the touch. Use LED lights to connect the maximum number of strings safely.
Light up the Christmas tree and outdoor decorations having the confidence that all the lights will stay on. Being aware of the new UL 588 standard helps to ensure that light displays stay bright all season long. Calculating power for lights is one of the most important steps to ensure a successful light display.
---
Related Resources
Know Your Christmas Lights Wattage
Learn more about wattage and amperage on Christmas lights, including how many lights you can run on a single outlet and how many strings can be connected together.
---
How Much Electricity do Christmas Lights Use?
Understand electricity power consumption and how much it would cost to power your house during the Christmas season.
---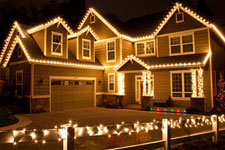 Outdoor Christmas Lights Ideas for the Roof
Decorate your outdoors with Christmas lights that are UL Listed for the best holiday light shows.
---