Christmas Greenery FAQ
Christmas Greenery FAQs help to answer some of the more popular questions our sales team answers each holiday season. Facts include measuring, lighting and storing artificial wreaths and garland.
Frequently Asked Questions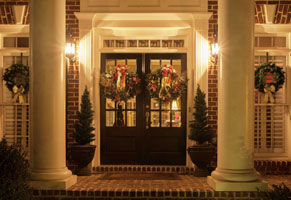 Christmas Wreaths on House
Answers
Q: What size wreath do I need?
A: Any holiday wreath should fit within the desired hanging space without appearing too small. A 30" diameter is ideal on a 35" door, but a 25" diameter would look too small.
Q: What size bow should I get?
A: Christmas bows should measure approximately half the width of the wreath or a little larger.
Q: How do I measure my wreath and garland?
A: Garland is measured from end to end, including the longest tips of the greenery. Wreaths are measured by finding the longest branch of greenery and measuring in towards the center of the wreath, then doubling that number.
Q: How do I know how many garland I will need?
A: Determine whether you plan to wrap or swag garland, or lay out flat. Christmas Greenery Decorations has a more detailed description for how to choose a garland size.
Q: Can I hang my greenery outdoors?
A: Most of our greenery is rated for indoor and outdoor use. Pre-decorated wreaths and garland may need to be displayed under a covered area so the decor stays in place.
Q: How do I hang my wreath or garland?
A: You can hang wreath and garland with Greenery Installation Accessories, which make hanging greenery easy even on difficult surfaces, such as bricks. Wrathe and garland each include metal hooks for hanging.
Q: How do I store my Christmas greenery?
A: All decorations will last longer if stored in Christmas Storage Bags.
Q: How do the wreaths and garland come packaged?
A: Depending on their size, they will come in one to two sturdy boxes.
Q: I received my greenery, and it looks flat. What should I do?
A: After purchasing a wreath or garland, it is essential to fluff the greenery. You may do so by taking each branch and spreading it out and up, away from the others.
Q: Do you have any battery operated or unlit greenery?
A: Yes. We currently offer Battery Operated Pre-Decorated Wreaths and garland, as well as unlit.
Q: Should I hang an LED wreath if I have incandescent lights?
A: Some decorators prefer to not mix LED and incandescent lights. Our LED greenery uses warm white LEDs for a glow similar to clear mini lights, and multicolor LEDs are bold and pleasing to the eye.
Exclusive Sales - Join today for exclusive coupons and savings
Related FAQs
How To...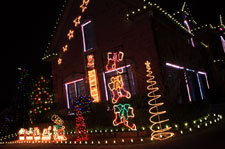 Christmas Lights FAQ
Learn how to choose Christmas lights and hang them like a professional.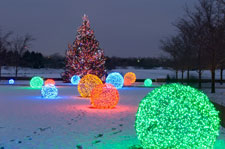 LED Lights FAQ
Answer all your questions about LEDs, the energy saving and eco-friendly Christmas lighting method.
Artificial Christmas Tree FAQ
Learn about our Christmas trees and the various features they offer.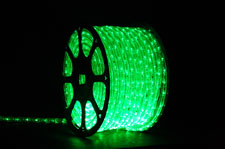 Rope Light FAQ
Learn about rope light, cut lengths, mounting, and much more with the rope light FAQ.
Contact

If you like what you read, link to us and tell people!