Light Up Your 4th!
FREE SHIPPING ($100+)
USE CODE: PARTY100
Rope Lighting Guide
Factors when Purchasing Rope Light
Rope light is a hot item frequently used by decorators and installers to provide affordable accent lighting. Rope light, made of flexible PVC tubing with lights on the interior, can be used for indoor and outdoor decor in virtually any place that could be made more beautiful and festive with lighting. LynxLite rope light is the leading choice in rope light, offering high quality and a wide selection to meet endless decorating needs and ideas.
Consider the following important factors when choosing rope light:
Power usage
Color
Diameter
Wire count
Use rope light in the following creative ways: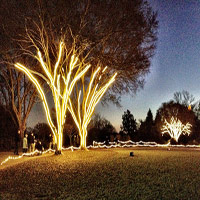 Rope Light for Weddings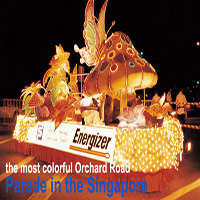 Parade Float Ideas with Rope Light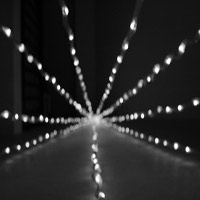 Rope Light Holiday Decor
Choosing Incandescent and LED Rope Light
| Rope Light Type | Average Watts Per Foot | Average Run |
| --- | --- | --- |
| Incandescent | 3.0 watts per foot | 320' |
| LED with 0.8A power cord | .8 watts per foot | 120-180' |
| LED with 1.6A power cord | .8 watts per foot | 240-360' |
| LED with 8.0A power cord | .8 watts per foot | 1200-1810' |
LynxLite commercial rope light, whether incandescent or LED, offers more lighting than the competitor with twelve bulbs per foot with one inch spacing. The bulbs are encased in a strong PVC tubing. Incandescent rope light has the benefit of lower up-front costs and lasts up to 3,000 hours, but LED rope light features concave bulbs, allowing light to cast at a wider angle, as opposed to standard round bulbs. LED rope light uses less energy, which allows for longer runs to be connected together. It can be expected to last up to 100,000 hours.
What Diameter of Rope Light Do I Need?
Rope light is readily available in 1/2"(13mm) and 3/8"(10mm) diameters. Rope light accessories are typically designed for specific diameter.
1/2" rope light is the top selling rope light diameter, commonly used for outlining buildings and general holiday decorating.
3/8" rope light has thinner PVC tubing and is ideal for designing signs, decorative motifs and anytime making sharper curves becomes necessary.
Flexible LED strip lighting is a flat material with a low voltage that can be applied to many surfaces similarly to rope light.
When using rope light, the wire count needs to remain consistent through all runs of rope light and accessories. 2 wire is the most popular choice for steady light, while 3, 4 and 5 wire rope light allows for special effects, such as chasing, animation or flashing between multiple colors. It must be paired with a controller for the effects to work. Without the controller, the rope light would be steady.
When to Choose 120V or 12V Rope Light
120V rope light can be used when there is a power outlet within close proximity, but if there is not a power outlet nearby, 12V rope light should be used. Also known as DC rope light, 12V rope light is ideal for parade floats, bikes, and boats because it uses a converter or battery for its power supply.
Rope light kits are ideal for smaller projects, while spools are longer in length and allow for customization, making them great for larger projects. For details on customizing and installing rope light, visit the Rope Light Instructions page.
Rope light motifs let you decorate in minutes, with brilliant snowflakes, animated holiday favorites like Santa and his elves, and other fun Christmas light designs. Skip straight to the decorating with outdoor rope light motifs like this Elf and Stocking decoration:
Loading the player...
Loading video...
---
LynxLite Rope Light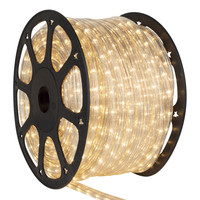 Shop for Rope Light
Rope light can illuminate walkways, driveways, windows, and more. Great as ambient lighting, rope light is available in numerous colors.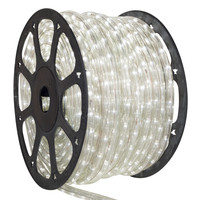 Shop for LED Rope Light
Save energy with LED rope light, which uses only 10-20% of the energy of incandescent rope light. Great for all major projects.
Related Resources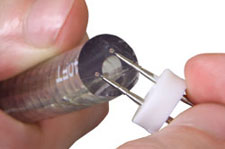 Rope Light Instructions
Learn how to splice rope light to custom lengths to fit any area of your Christmas display.
---
Know Your Christmas Lights Wattage
Learn more about wattage and amperage on Christmas lights, including how many lights you can run on a single outlet and how many strings can be connected together.
---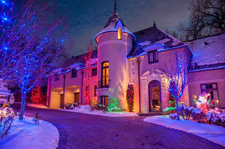 LED Christmas Lights Guide
Save energy with LED lights and discover the benefits that come along with going green.
---