Our Christmas garland comes in varying thickness depending on the length of the needles. Plush garland is great for fence posts, mantles, columns or posts, and stairway banisters, and battery operated garland and greenery make decorating in any location a breeze. To start decorating with garland:
Choose where you want the garland
Measure the area
Choose garland larger than the total area of the measure space
How to choose the correct garland size
No matter where you put your garland, you're going to want the right thickness. Garland too thin won't be noticeable in a large area, and garland too thick will overtake the area.
For columns
If your column is 8' tall, you'll want garland at least twice that length so that the greenery can neatly wrap around in an ascending circle.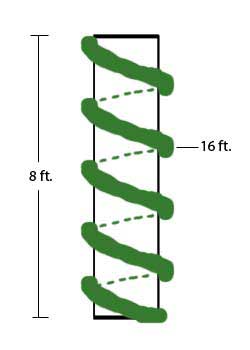 For mantles
For mantles, measure the space and add at least four feet onto the measurement, two for each side of the mantle, so that the garland can neatly drape over the corners.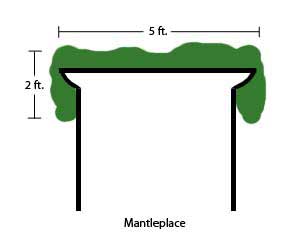 For fence posts
For fence posts with draping garland, for every 1' of fence, you'll want at least 1.5' of garland, so calculate accordingly.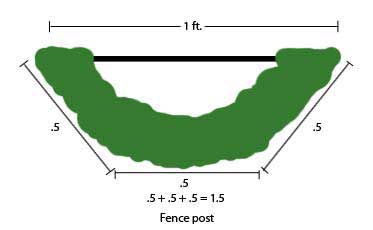 Difficulty hanging garland over doors?
For those who are having trouble hanging their garland over their doorways, try this quick tip: Tie a string (brown or green to hide amongst the greenery) around the inner branch of the garland and then use hooks to hang the strings. The garland should hang easily like this.