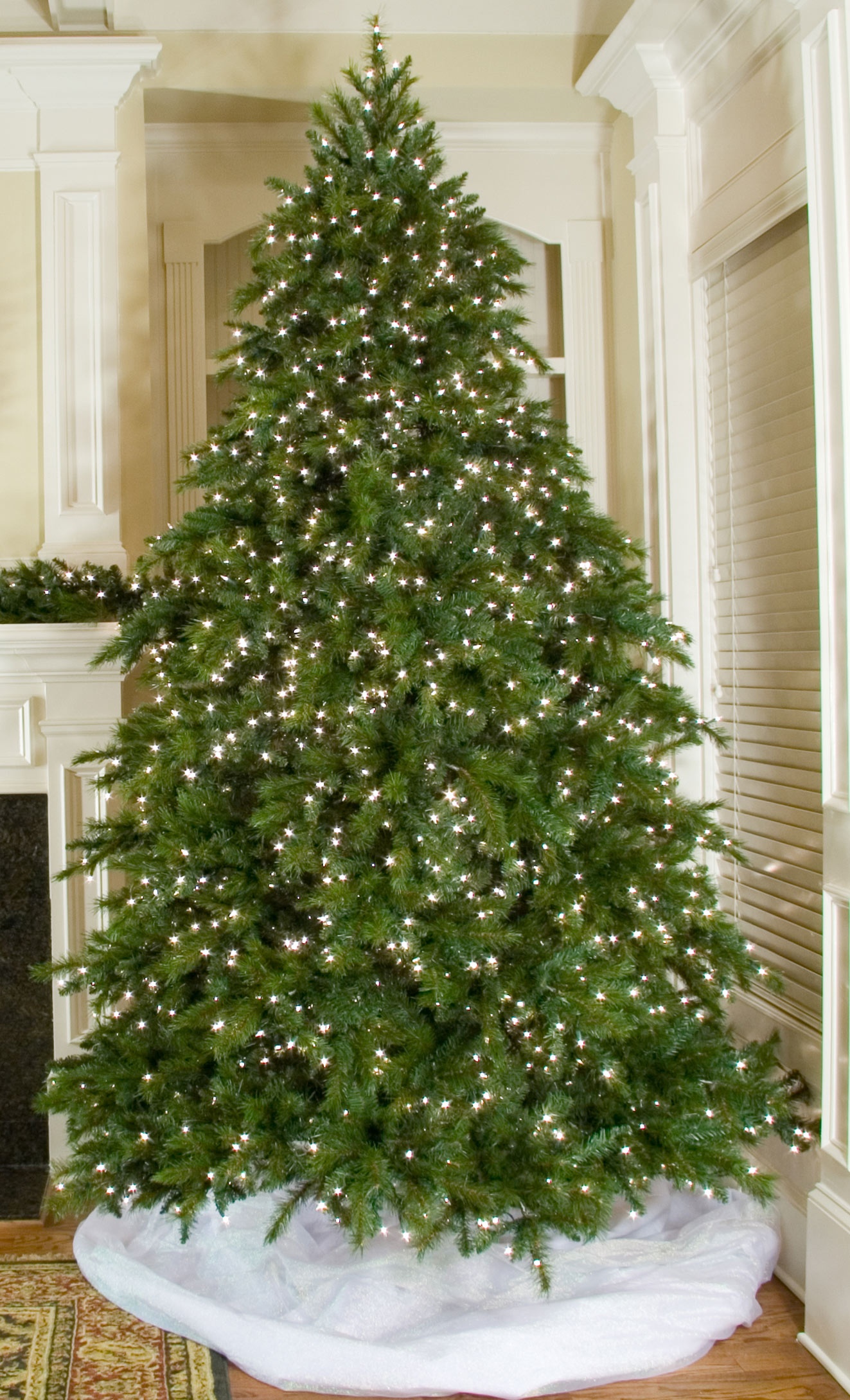 Pre-Lit Brighton Fir Tree
Welcome to the Artificial Christmas Tree Finder!
Christmas Lights, Etc has
hundreds
of premium artificial christmas trees for you to choose from. This tool allows you to quickly select the perfect tree for you.
Searching for the perfect tree is easy. Simply specify check off the sizes, lights, and types of trees you are looking for - Then just click "Search."
We've selected some options for you, but feel free to adjust these options to meet your needs. If you are looking for a Christmas tree for your home, you're probably looking for trees 7.5 feet to 9.5 feet depending on the height of your ceiling. Our smaller trees (2 feet to 4.5 feet) are popular for table-top decorations. The most common tree types are Full and Medium trees. If you have a tight fit, you'll probably want to take a look at the slender trees as well.
While you're here, make sure you check out our exclusive line of
TruTip™ Christmas Trees
. TruTip™ Trees feature Polyethylene molded tips for our most realistic looking family of trees available anywhere!.
Still don't know where to start? Try a few of our suggestions:
When you've selected your tree, don't forget to check out the
prelit wreaths and garland.
As always, we are here to serve you. If you have questions about any of our products or just need help selecting the perfect Christmas tree, please
contact us!