35 Clear Twinkle Christmas Tree Mini Lights, 6" Spacing, Green Wire
Item: U15261
Clear mini Christmas lights
Soft twinkle mini lights
35 count incandescent bulbs
6" spacing on green wire
17.5' long
End-to-end connection with male and female plugs
Connect up to 14 strings
One light goes out the rest stay lit
UL Listed, Indoor / Outdoor
| | |
| --- | --- |
| Light Count: 35 | Wire Color: Green |
| Light Color: Clear | Bulb Spacing: 6 in |
| String Length: 17.5 ft | Lead Length: 3 in |
| Max Sets Connected: 14 | Tail Length: 3 in |
| Bulb Size: Mini | Wire Gauge: 22 |
| Male Plug Type: Fused/Stackable | Light Display: Twinkle |
| Female Plug Type: End-to-End | Grade: Standard |
| Average Hours: 3,000 | Twist Proof Bulbs: No |
| Bulb Technology: One goes out the rest stay lit | Lamp Lock Bulbs: No |
| Bulb Type: Incandescent | Removable Bulbs: Yes |
| Voltage: 120 | Bulb Voltage: 2.5 |
| Watts Per Bulb: 0.408 | Rating: UL Listed |
| Usage: Indoor / Outdoor | Watts: 14.28 |
| Amps: .13 | Light Color: Clear |
| Bulb Size: Mini | |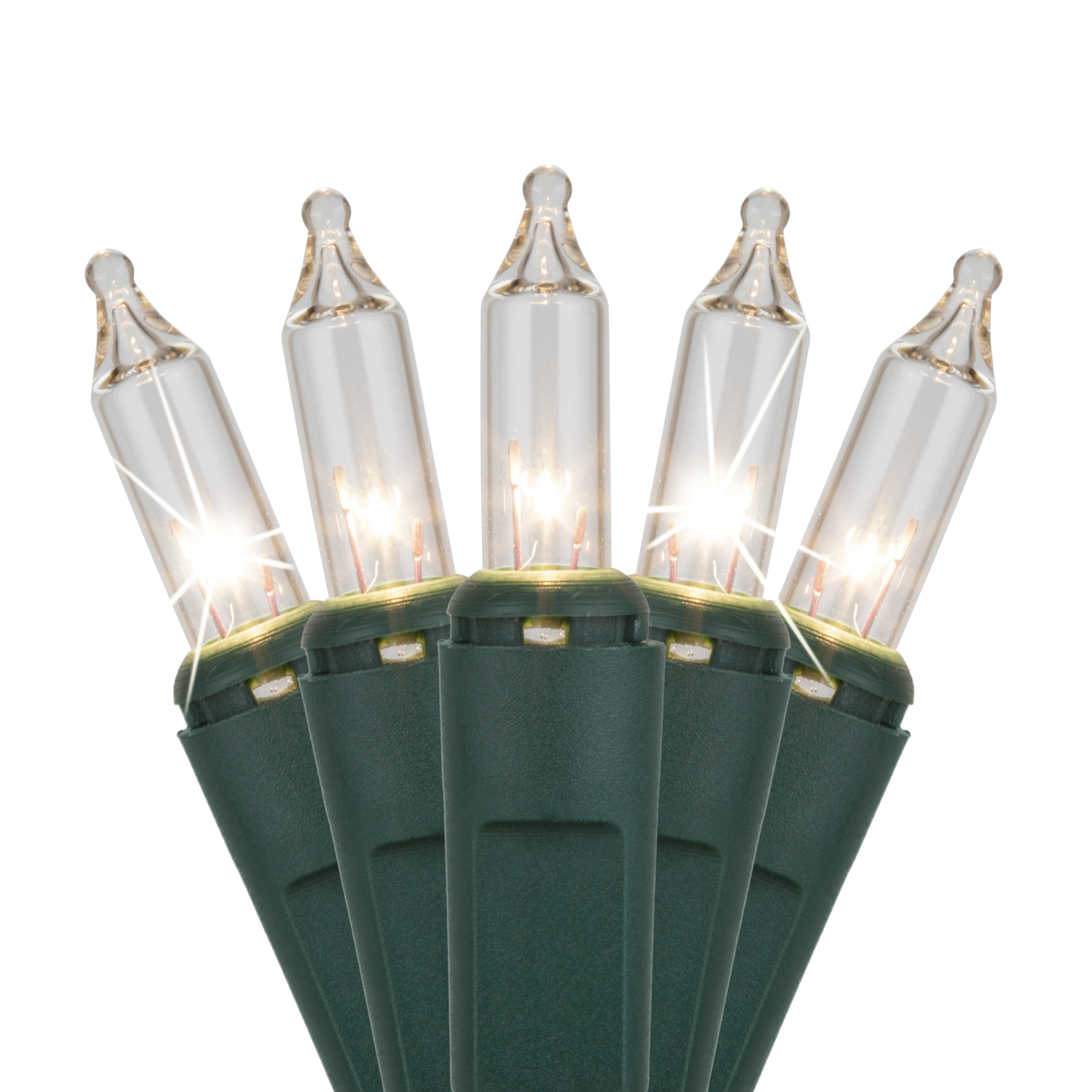 100 Clear Twinkle Christmas Tree Mini Lights, 6" Spacing, Green Wire
Sale: $12.99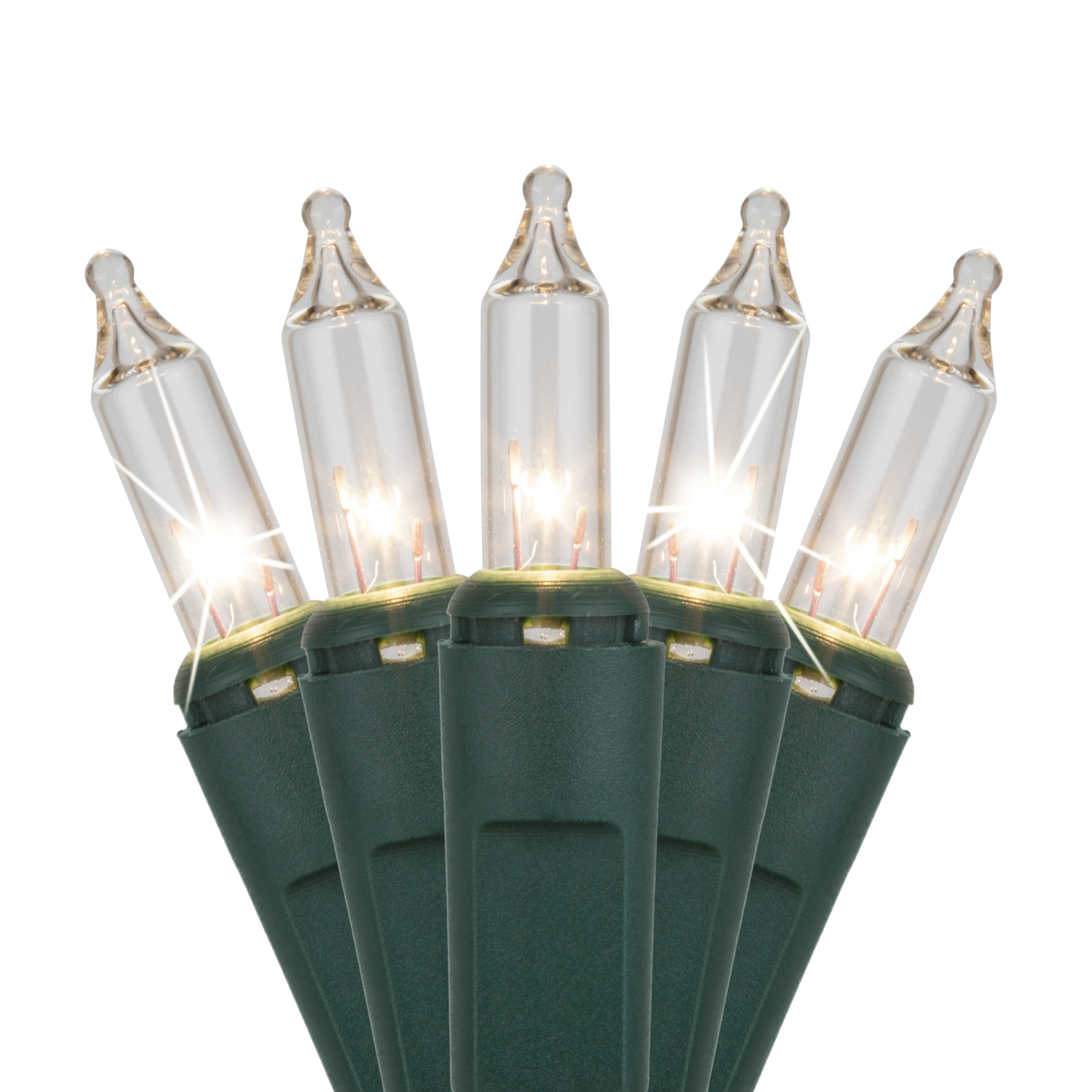 50 Clear Twinkle Christmas Tree Mini Lights, 6" Spacing, Green Wire
$8.99
Reviewed by DAWNA M.
on Wednesday, May 30, 2012
twinkle lights
Stars
LOVE these lights!!! I use them year round
Reviewed by Delores C.
on Saturday, May 19, 2012
Quality twinkle lights
Stars
The clear twinkle mini lights exceeded my expectations in quality craftsmanship & function. Bought them for decor' accent lighting on a metal-art sailing ship. I like the amber vs bright white lights too. Will probably order more in the future.
Reviewed by William L.
on Friday, December 07, 2012
As good as advertised.
Stars
Haven't used them very much yet , but they certainly are bright enough and twinkle as advertised..
Products Related To Twinkle Chasing Mini Lights
Email A Friend
Write A Review